Anyone who has played The PGA National Academy Course Orli Las will know how deceptively easy this nine-hole layout first appears. With many holes under 100 metres and all surrounded by lush forests and enchanting lakes, the course looks beautiful but modest.
Narrow, short fairways and undulating greens require a considered approach that will undoubtedly entice beginners and challenge experienced players. A round takes little more than one hour to complete, but encompasses so much. The beauty of the surroundings and the elation of hitting the ball close to the pin means Orli Las is a diamond of a course, in miniature.
Orli Las may have been created adjacent to the championship 18-hole layout of Modry Las, but with a total length of 560 metres spread over two and a half hectares, it offers an entirely different playing experience. Indeed, with the longest hole reaching 91m and the shortest 31m, Orli Las requires precision as much as poise.
The originators and engines of this inspiring project were Pamela Gromadzki and Theo Geertshui; an associate of Gary Player Design. Together, they created a short course with style and challenge that is distinct from Modry Las but equally enjoyable. The two courses are difficult to compare because of their unique characteristics, but form the core of Modry Las Golf Resort.
The Orli Las and Modry Las Challenge
You are cordially invited to participate in the fifth anniversary tournament celebrating the opening of Orli Las on July 18th 2020.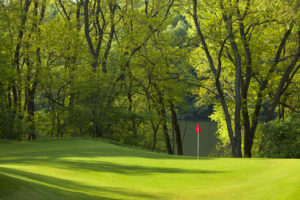 PROGRAM FOR THE 5TH ANNIVERSARY OF  ORLI LAS AND TOURNAMENT ON :
"The Orli Las and Modry Las Challenge"
8.00 am – opened players registration, score card and lunch boxes distribution.
Tee off from both courses: 09.00 –  Modry Las, 10.10 – Orli Las
After Modry Las 9th hole 30 min  break
6.00  pm – end of the tournament, award celebration, birthday party of "Orli Las": occasional cake, barbecue on the terrace of Club Restaurant.
Tournament fee:
190 PLN for the Club Members of Modry Las/ per person,
280 PLN for the guests/ per person.
Tournament fee includes :
Modry Las and Orli Las green fee
attractive prizes for 1st, 2nd and 3rd place for winners
lunch box
participation in Orli Las birthday party after the tournament
For more information contact the Modry Las reception.
Tournament rules available at www.modrylas.pl/events and website of PZG (polish golf association) https://eagle2.pzgolf.pl/tournament/v22/#/4665/info
Registration for participating in the tournament at the Modry Las reception.
WELCOME !