Modry las – hole by hole
Modry Las Golf Resort | PGA National Poland is not only a great test for experienced golfers, but it also provides an ideal opportunity for beginners to learn the game.
Read our hole-by-hole guide to find out how to score low on Poland's best golf course.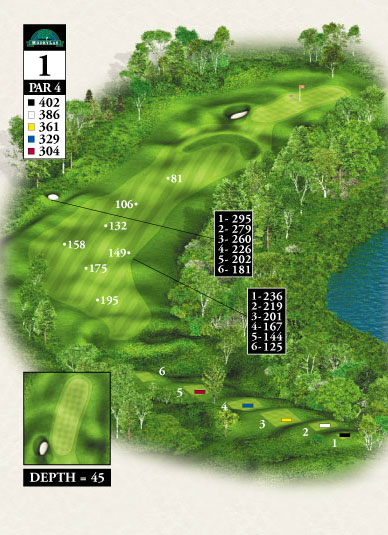 Hole 1
Teeing off from a position overlooking a peaceful lake, the first is an opening hole that tests the nerves. A sweeping right-handed dogleg that leads to a long, thin green protected by a series of banks, players will do well to walk away with a par.
Hole 2
A stunning par 5 with a carry over water to a gorgeous green site which is surrounded by bunkers and framed by the lake behind. Accuracy is crucial at this classic risk-and-reward hole.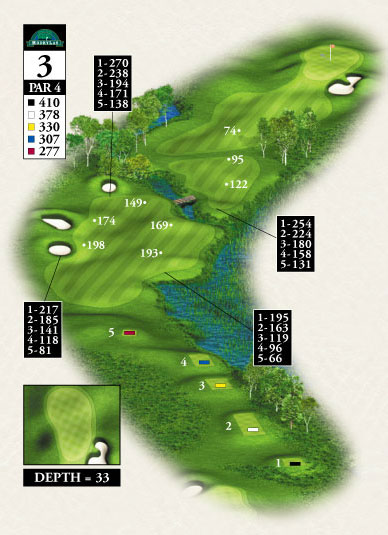 Hole 3
A deceptively long hole that requires a precise drive in order to go for the green in two. The incentive is a receptive putting surface where daring is rewarded.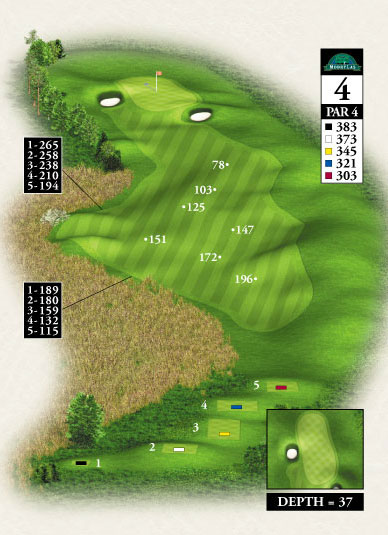 Hole 4
This seemingly innocuous hole banks from right to left promoting a draw off the tee. When done successfully, this opens the green to a tempting approach shot.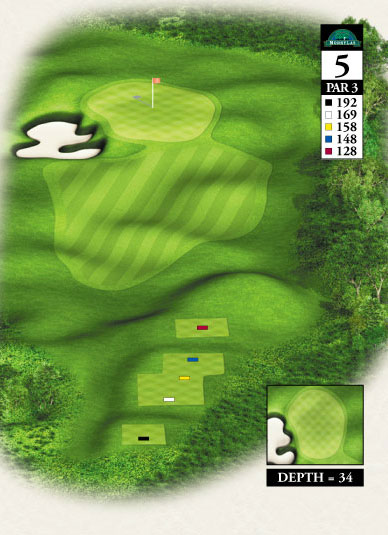 Hole 5
A simple hole with just one bunker, this par 3 will entice golfers of all abilities. But looks can be deceptive – mounds and hollows lie in wait for any balls that fail to hit the target.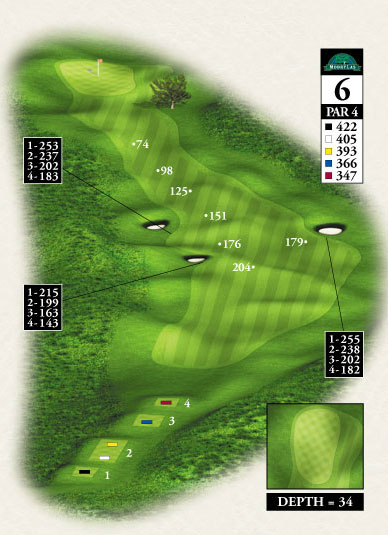 Hole 6
A good drive tees up a beautifully framed second shot to a flat green protected by a single, small tree on the right-hand side. What the green lacks in undulations, the fairway more than makes up for with a series of ridges crossing the playing surface.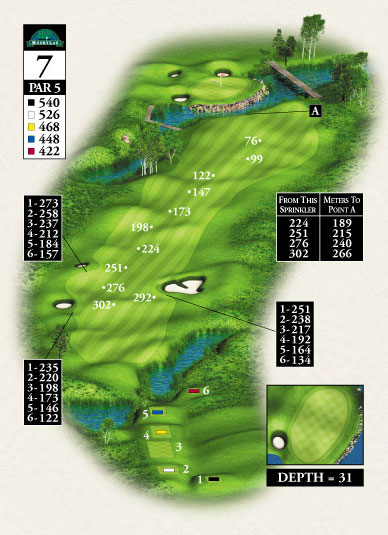 Hole 7
The longest hole on the course is best tackled by playing down the right-hand side of the fairway, flirting with an imposing, steep-faced bunker. The putting surface is reached by playing over a stream that bounds the front edge of a fantastic green.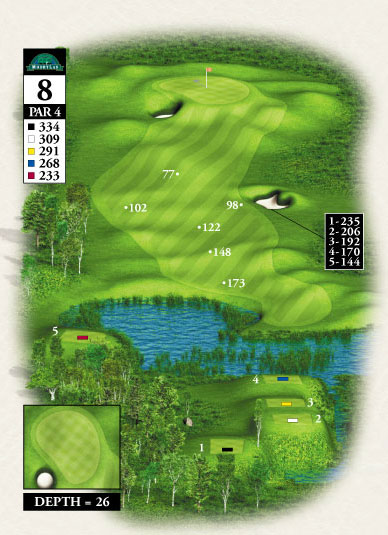 Hole 8
Once again, water comes into play from the outset with ponds surrounding the tee complex on this short par 4. But with a single bunker protecting the green, this approachable hole will tempt many into bold play.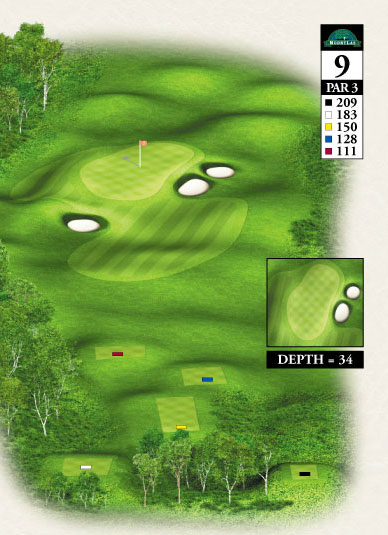 Hole 9
This straightforward hole plays up hill all the way and will require a strong approach to land the ball on the dance floor. Assuming the three green-side bunkers are negotiated successfully, this is a great opportunity to finish off the front nine in style.
Hole 10
A testing par 4 kicks off the back nine from an elevated tee. Downhill all the way, this is an alluring prospect for big hitters, but be warned; deep-faced bunkers protect the green from all angles.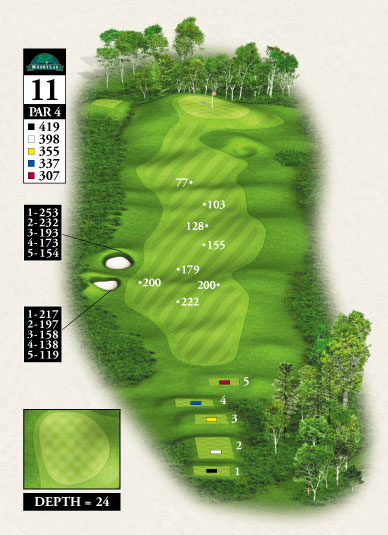 Hole 11
Hugging the left-hand side of the fairway is advisable on this tough hole although two fairway bunkers are well positioned to gather any wayward shots. The green is flat and slightly raised presenting a tantalizing opportunity for those willing to go for the green in two.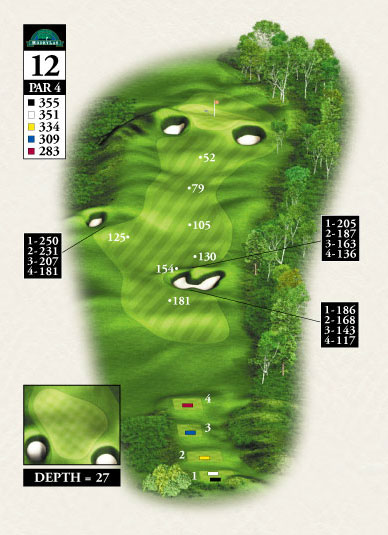 Hole 12
The view from the tee is dominated by an imposing bunker positioned on the right-hand side of the fairway. Leaking your ball out left leaves a testing approach shot to a green protected by two fairway bunkers and a playing surface which slopes away dramatically.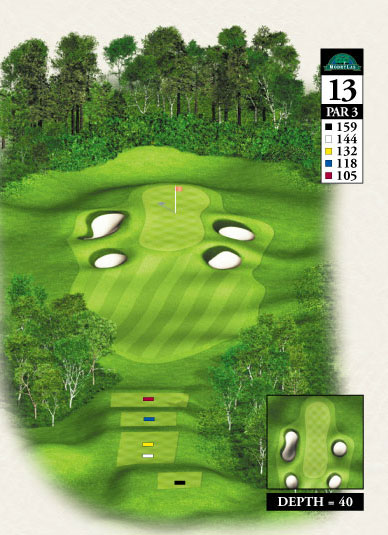 Hole 13
One of two short par threes on the back nine, this hole plays downhill to a long, thin green surrounded by four bunkers. Club selection will be critical if a birdie is to be had here.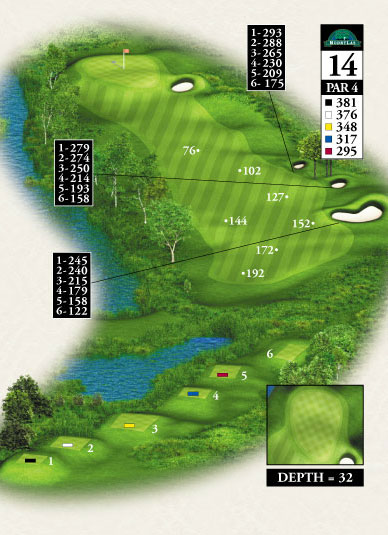 Hole 14
A wonderfully crafted hole that follows the lake around a left-handed dogleg to a two-tiered green which is full of peril and possibilities.
Hole 15
A beautiful par 3 that flirts with the edge of a tranquil lake. This is a tee shot that will play on your mind from the first hole onwards – simply hitting the green and making par is an accomplishment. One of the most iconic holes at Modry Las.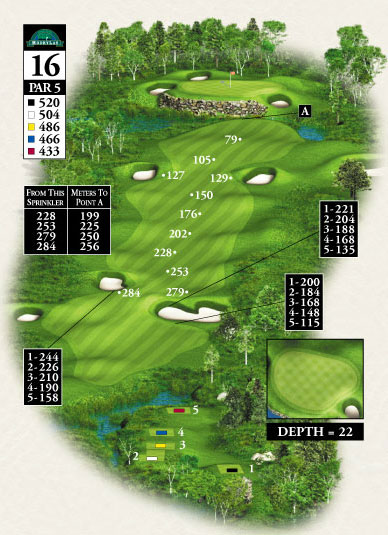 Hole 16
A stunning hole that provides intrigue and challenge from start to finish. With an imposing bunker protecting the right-hand side of the fairway and an impressive stone-faced façade to the green, this hole epitomizes Modry Las.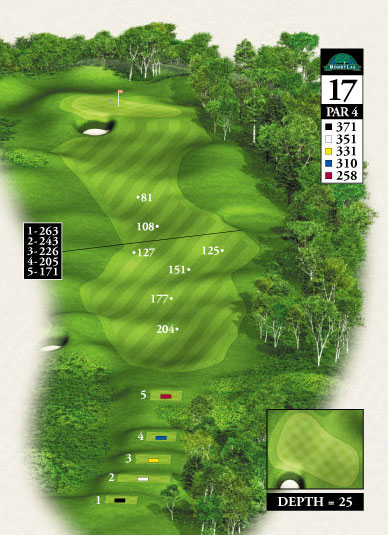 Hole 17
The penultimate hole is a great opportunity to make a good score great. With just one bunker and few other dangers, a straight drive will set up a certain par or a possible birdie.
Hole 18
There can not be many golf holes that match the drama and potential of the 18th at Modry Las. With a classic risk-and-reward drive followed by a hugely challenging approach, this is a hole designed to bring out the very best in your game.